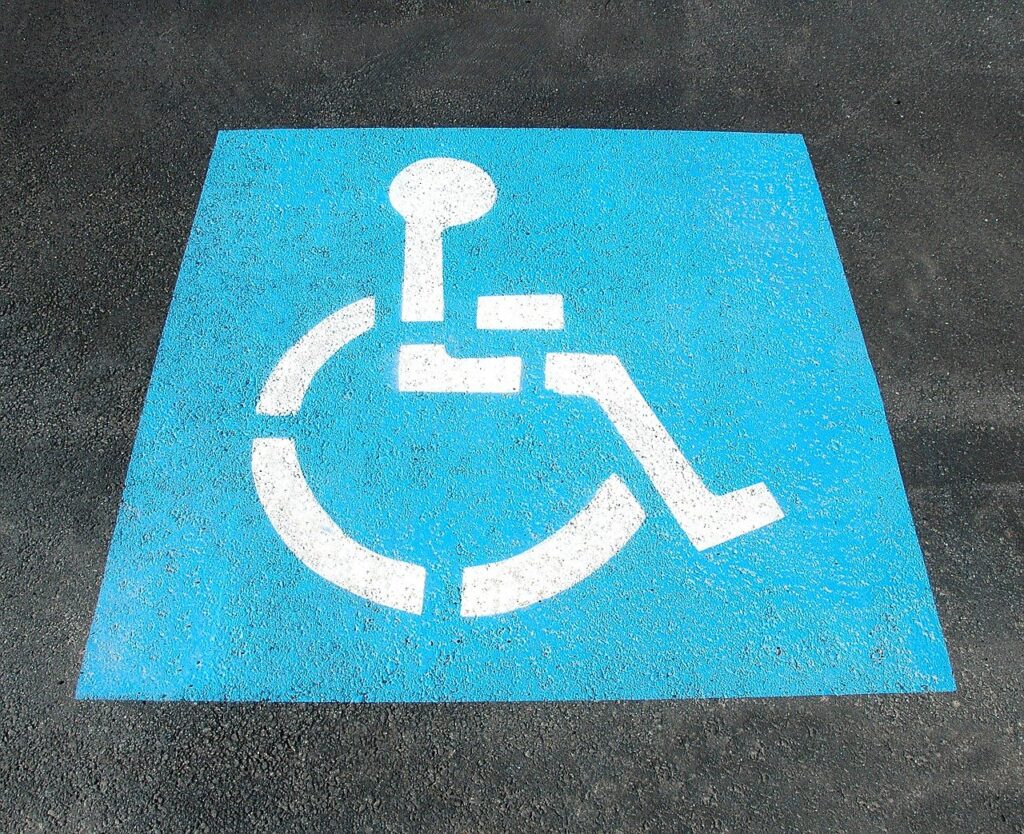 Your parking is the first entryway to your business. It welcomes customers, employees, and visitors, so it's vital to invest in regular maintenance to ensure a good impression. Besides, a parking space must be safe and accessible to everyone. As a business owner, you already know that every client is important, and excluding those who have additional accessibility needs isn't right.
If you're planning a new parking lot build-out or restriping your current one, V&V Line Striping is the right company for you. We provide top-notch handicapped striping services in New Jersey and surrounding areas. We guarantee ADA compliance, professional service, and budget-friendly estimates.
You Must Follow ADA Guidelines
Since July 1990, the Americans with Disabilities Act (ADA) requires that all property owners, regardless of business size, have the appropriate number of disabled-accessible parking spaces. In fact, some municipalities require that a newly constructed commercial parking lot be stripped to ADA requirements before an operating permit is issued.
V&V Line Striping makes sure that every project is handled perfectly. We regularly check recent ADA signs regulations and advise you every step of the way. Our handicapped striping services in New Jersey include painted handicap symbols and any extra service you might require.
Don't Stress Out & Trust in Our Services
Proper line striping is essential to maximize your parking lot space. You will be able to fit as many cars as possible into the parking, but still provide enough room for customers to walk comfortably between cars. Also, visitors have the right to enter, park and exit easily and safely.
V&V Line Striping knows that as a property manager you already have a lot of responsibilities and being aware of every ADA guideline takes time. When you hire our services, we're committed to maximizing your parking space, boost your business' curb appeal and follow every legal requirement.
Top-Notch Handicapped Painting Services Near You
If you are looking for "handicapped painting services near me" V&V Line Striping is your answer. We offer handicapped striping services in New Jersey and always exceed our customers' expectations. Contact us today and get a free estimate on your next project.