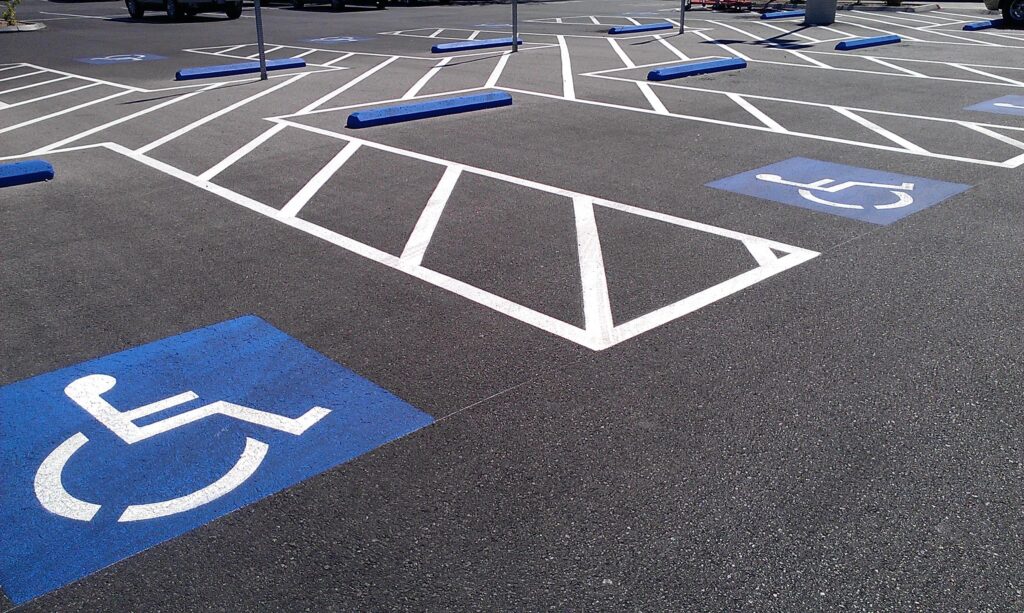 Parking lots are often places of anxiety and frustration for drivers, but it shouldn't be this way. A good customer experience includes a great parking space and successful business guarantee safety to their clients at all times.
If you are thinking about expanding your business' parking lot, V&V Line Striping got you covered. We're a complete line striping contractor in Hibernia, NJ with over 31 years of experience. When you choose to hire our services, we always ensure the highest quality in the area. We care about the smallest details and focus on providing a reliable, cost-effective service.
Hibernia's Favorite Line Striping Contractor
V&V Line Striping is well-known for being the best line striping contractor in Hibernia, NJ. Our outstanding customer service and wide range of services, guarantee our customers peace of mind. Here' are some of the services we offer:
Restripe Parking Lot
Parking lot lines are an essential part of a structured, organized, and secure parking lot. Over time, these lines faded due to wear and tear, so it's highly recommended to re-stripe them every 18 – 24 months.
Fire Lane Striping
Emergencies happen and we don't get to choose when and where. For this reason, you need to provision a "fire lane" in front of your building to give first-responders a point of access. Fire lanes provide a quick and easy place for ambulances and law enforcement to park.
Handicapped Parking Lot Services
Complying with the Americans with Disabilities Act (ADA) parking requirements is the law and accessibility to buildings starts in the parking lot. Your current and new parking needs to have a minimum number of accessible spaces, as well as, wheelchair access onto sidewalks, pitched ramps, and railings.
Parking Lot Bollards Installation
Parking-bollards separate traffic from pedestrians to promote safety in your business parking lot. V & V Line Striping can install all standard bollard installations, including 4-, 6- and 8-inch bollard installation.
Experience The Difference With V&V Line Striping
Installing the right parking lot accessories and hiring an experienced line striping contractor in Hibernia, NJ, is key when expanding your parking space. You'll be able to regulate your customer's speed, direct traffic, and protect pedestrians.
V&V Line Striping offers complete services at cost-effective rates; we can transform your existing parking space, expand it and exceed your expectations at the same time. Get in touch with us to learn more about our services.