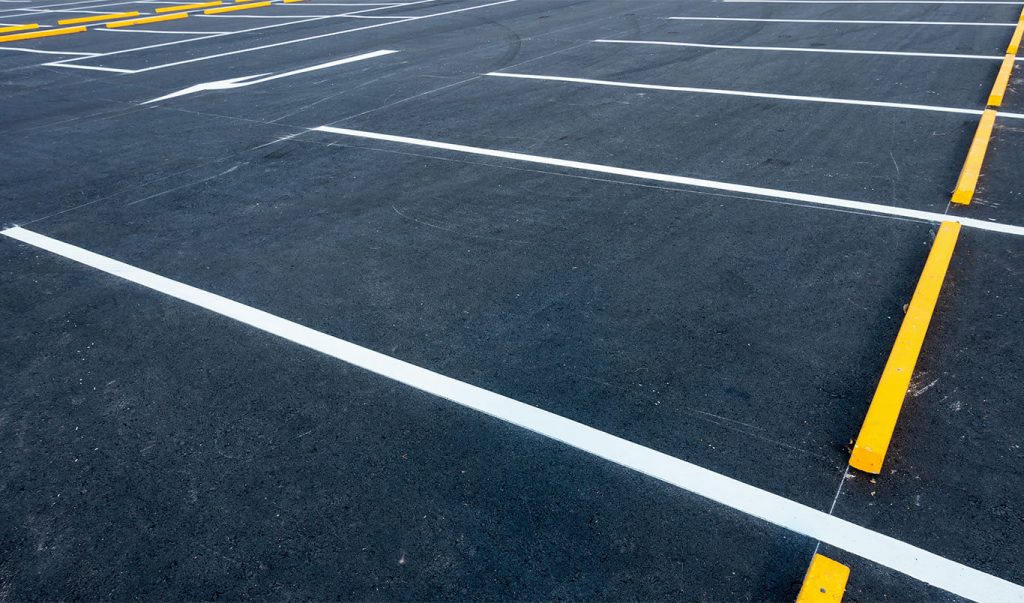 If you're searching for line striping services in Hibernia, NJ, you're in the right place. V&V Line Striping is a line striping contractor in New Jersey that offers a wide range of services. From parking lot striping removal to handicapped parking lot services, we're a full-service company that always delivers excellent results.
With over 31 years of experience, we have learned the best practices in the industry. We follow the ADA compliances and use premium products, such as VOC Compliant Sherwin Williams Traffic Paint (DOT Approved). If you want budget-friendly and exceptional services, you should get in touch with us. We ensure top-notch services at all times.
V&V Line Striping: A Full-Service Line Striping Contractor
V&V Line Striping is known for being a full-service line striping contractor in New Jersey. We strive to make our customers' parking lot lining last as long as possible. Plus, we have served all kinds of commercial industries and have unparalleled experience in the planning and execution of parking lot layout and marking.
Restripe Parking Lot
Over time, your parking lot lining will fade, so you need to restripe it frequently. The fading is caused by the amount of traffic your parking receives, wear and tear, and the quality of the paint.
Fire Lane Striping
We provide services for both asphalt and concrete parking lots. We do all kind of line striping, including fire lane striping,
Handicapped Parking Lot Services
The American Disabilities Act has strict regulations that property owners must follow to allow all people, including those with disabilities, access to businesses and buildings.
We properly design parking spaces, cut the sidewalk for wheelchair access, and build ramps and sloped handrails to comply with the ADA.
Parking Lot Bollards Installation
Parking lot bollards are heavy-duty, concrete-filled posts that are installed in commercial areas to allow pedestrian traffic and block vehicles. With this service, you will improve traffic flow and safety for your visitors.
Wheel Stops Installation
Installing wheel stops is the next project you have to consider after striping and sweeping your business' parking lot. We offer the installation service of rubber or concrete wheel stops.
The #1 Line Striping Contractor in New Jersey
V&V Line Striping is the #1 line striping contractor in New Jersey. We focus on our customers' satisfaction and always deliver the highest quality results. With us, your customers will love your newly painted parking lot because it makes their parking experience smooth and safe.
[vfb id=1]