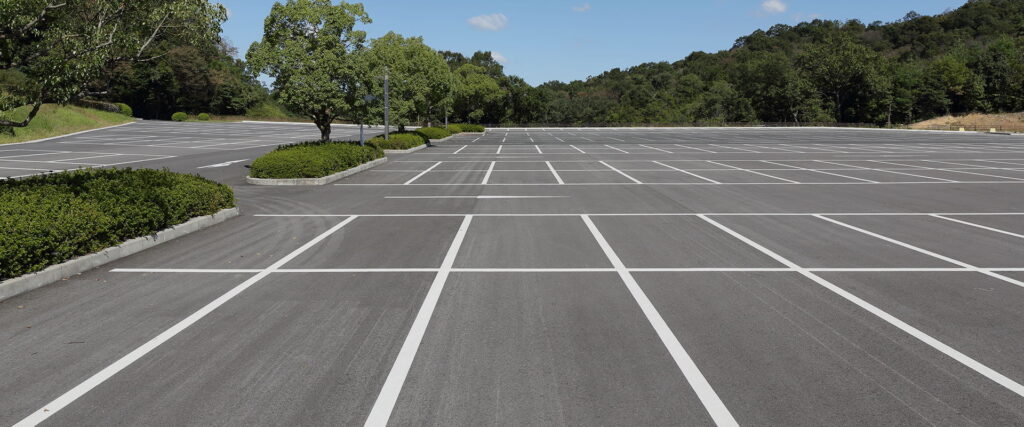 If you're looking to improve and preserve your property's pavement, it's highly important to invest in professional parking lot markings in Hibernia, New Jersey.
V&V Line Striping offers a wide range of exceptional services and specializes in parking lot maintenance. Our #1 goal is to keep all drivers and pedestrians safe by ensuring all traffic signs, ADA compliance, and road marks.
V&V Line Striping: An Experienced & Reliable Company
With over 31 years of experience, V&V Line Striping has become trusted and well-regarded by commercial, industrial, and residential clients. We have improved the parking lot markings of fast-food restaurants, hospitals, local malls, churches, industrial parks, etc.
At V&V Line Striping, we will organize and design your parking lot layout or space to create order, functionality with a neat and clean appearance. We always utilize premium products, like VOC Compliant Sherwin Williams Traffic Paint (DOT Approved), to ensure the best parking lot markings in Hibernia, New Jersey.
Besides, we pride ourselves on our great communication with our customers, and reliable services, with amazing attention to all details.
Why Our Line Striping Services Are Important
There are several reasons why parking lot markings in Hibernia, New Jersey are important, but here are the three most important ones.
Secure Handicap Access
It's a legal responsibility to ensure handicapped parking spots. They should be close to the building entrances, with a clean, blue line striping.
Maximize Capacity
Parking lot markings can maximize every inch of your parking space. Remember that extra spots outside means more customers inside your property.
Traffic Safety
When you invest in parking lot line striping regularly you'll reduce pedestrian and car accidents. Clear yellow and white lines maintain a good traffic flow on your property and add reflectors for better night vision.
Hire The Best Contractors in Town
Over the years, we have built an incredible reputation for our efficiency, hard work, and professionalism. If you're thinking about renovating or building-out your business' parking space, get in touch with V&V Line Striping today. We specialize in parking lot markings in Hibernia, New Jersey, and offer several services at affordable prices.